Winter Checklist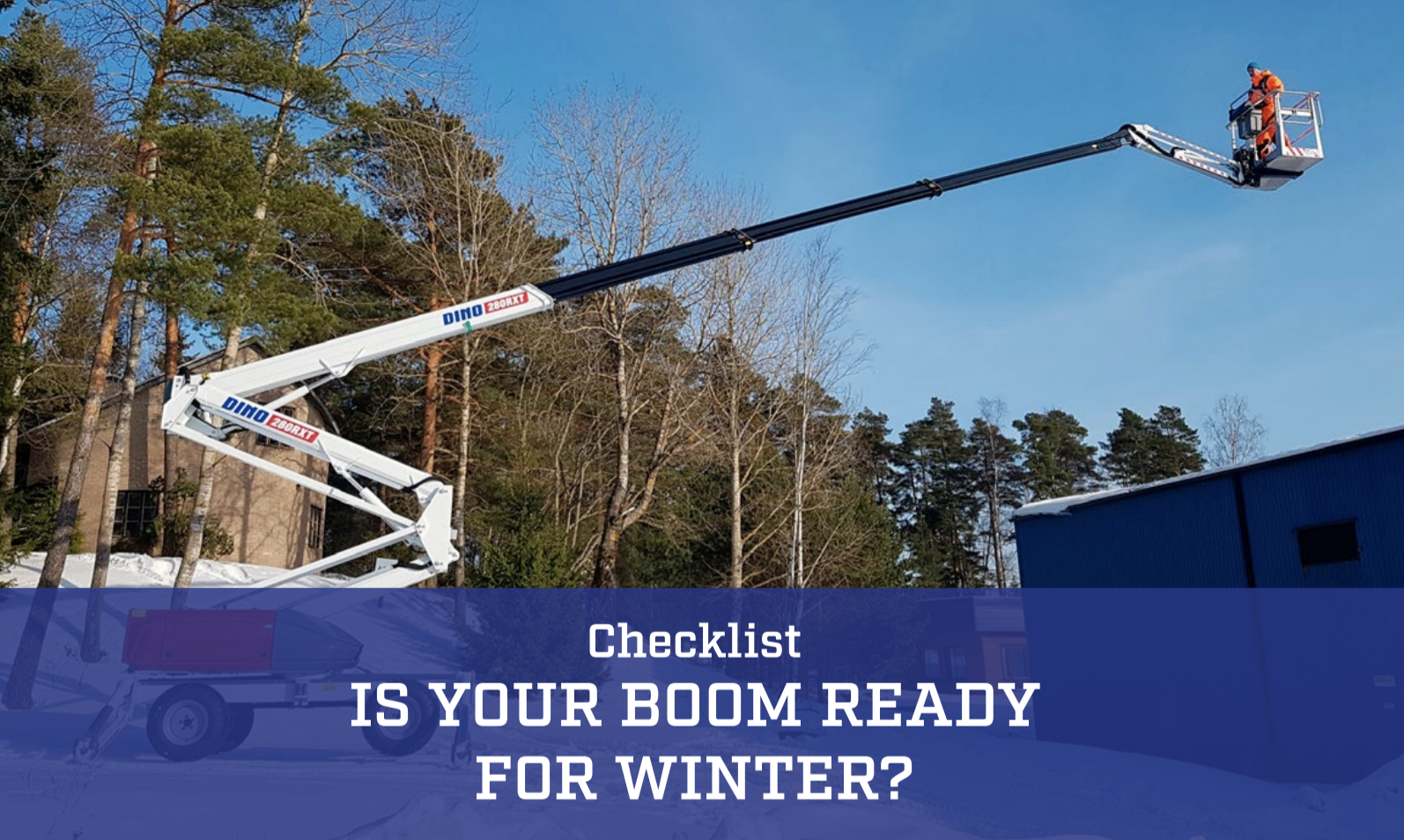 This checklist will help you ensure that your boom lift is ready for winter and below-zero working conditions. Dinolift booms are made for Nordic conditions which means our lifts work extremely well in cold conditions.
How to make sure your moving components work in below-zero conditions?

Get the most out of your battery function in winter.
How your choice of engine oil will affect winter usage.
What checks are necessary before the temperature drops?